Round-the-Clock Security, Affordable and Complete
Optimized & Industry-ready Solutions
Complete, Affordable and The Best Round-the-clock Security
The safety and security of residents, tenants, and their guests is of paramount importance to building owners and managers. Not only does enhanced security offer peace of mind, but also helps keep vacancies low and revenues flowing. SW24 is proud to offer this peace of mind at an affordable price with its SecureWatch24 Live monitoring package
SecureWatch24 Live delivers everything you need to implement a complete safety and security system. The package comes with two IP cameras with on-board analytics and video storage, one speaker to relay messages, and one switch to power all of the components. SecureWatch24 Live offers more than just hardware, the system comes with a dedicated monitoring team that provides virtual real-time guard services. All this for $1 per hour per building address.
The cameras are easily deployed in a building lobby or vestibule to monitor for loitering, intrusion violations, and quality of life issues like smoking, drinking, or partying. Once a violation is detected:
The cameras record the activity to their on-board SD Card.
The system generates an event summary report – complete with images, location information, and time stamp u2013 as evidence of the infraction.
The system emails the event report to a registered user.
In addition, the system sends an alarm to the monitoring team who can issue a verbal warning of the infraction and provide instructions to mitigate the situation.
SecureWatch24 Live offers several benefits over the traditional guard on premises model. SecureWatch24 Live is always on and always monitoring, never missing an infraction due to distraction or misdirected attention. Finally, at only $1 per hour per building address, SecureWatch24 Live is a more cost-effective monitoring solution than purchasing separate components and hiring multiple security guards.
Talk to an SW24 security professional about how to seamlessly integrate SecureWatchman24 Live into your building for affordable peace of mind.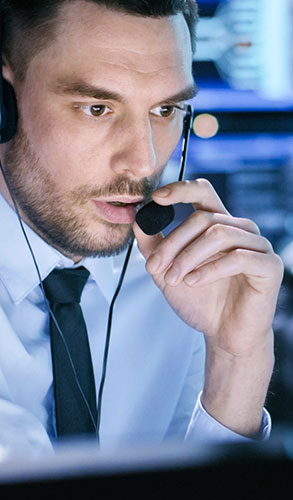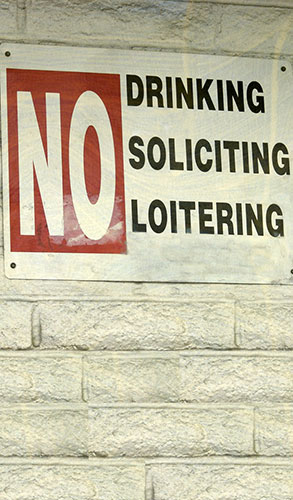 Need Help With Easier Industrial Solutions? We Are Experts!