Optimized & Industry-ready Security Solutions
For All Your Complicated or Easy Security Needs
SecureWatch24 is a leading provider of integrated technology solutions specializing in design, engineering, installation, service and maintenance of intelligent security and safety systems.
We specialize in Enterprise-level video security, access control and VMS integration, as well electronic security for state and municipal departments and agencies, law enforcement, retail stores, and multi-family buildings. We take pride that we meet these needs under budget and ahead of schedule. SecureWatch24 is committed to helping our clients achieve their safety and security goals that ensure a secure facility through the combination of state-of-the-art technology, proven protocols, and industry best practices.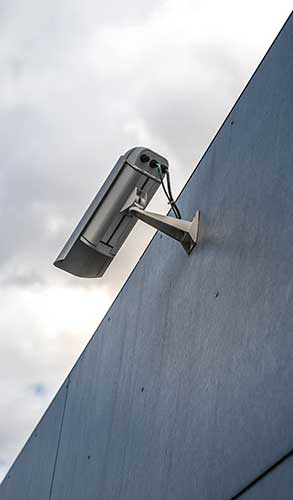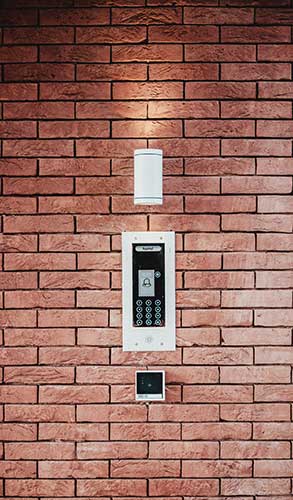 Industry Focused Security Services!
Each facility has their own unique safety and security needs. The needs of a manufacturing plant differ from the needs of a public high school. Depending on the products you manufacture or the people you need to protect, each facility requires exceptional building security, surveillance, and communication. SecureWatch24 custom designs systems and installs the technology that keeps everyone and everything safe. Whether a facility requires access control, video surveillance, fire detection and suppression, or personal protective equipment and disinfectants, SecureWatch24 offers the experience to develop and implement a safety and security framework that implements not only technological solutions but also best practices for procedures and personnel that meet any security need or code requirement.
SecureWatch24 offers managed services that provides management of physical security infrastructure so you can focus on your business. By implementing best practices to maintain your security infrastructure, our managed services helps to reduce your operational overhead and risk. The expertise of our security professionals deliver the services you need with efficient, agile, and scalable systems that allow you to focus on developing better services and experiences for your students, personnel, and customers.
SecureWatch24 does not just design and recommend components for safety and security systems, we also stand behind each piece of equipment that we sell. The effectiveness of any system depends on the operation of the equipment with the same effectiveness as when it was commissioned. Electronics degrade and fail over time and facilities require system tweaks or upgrades as they grow. SecureWatch24 provides certified service personnel as well as standard and emergency response times you can depend on. SecureWatch24 can also help if you have outgrown your security system or it is showing its age by suggesting upgrades or a complete system overhaul that evolves as your need grow.
Safety and security systems encompass disparate components, from access control that includes doors, locks, and gates to video surveillance cameras; lighting; emergency notification systems; and network security. SecureWatch24 not only installs all of these individual systems but ensures that they seamlessly integrate and work together to create a comprehensive safety and security system. The people at SecureWatch24 go beyond simple installation and manage the entire process, starting with a recommended security plan, moving through installation and implementation, testing and finally management and maintenance.
We have customized services for your special needs. Contact us now!